Hello, kitties! Long time no see (ish) (not really) (you can see all of my pictures here and I've sort of been commenting) (so yeah) (not really)
I will just start of by making the observation that OMGWERENOTDED
Okay--now we should get down to business. I was nominated to the Liebster/Versilility blogging award by
this super awesome person whose blog you should go and stalk right now.
YAYAYAYAY! I'm chronically lazy, so I'm just going to do the Liebster stuff because it's all eleven-y and stuff and I have an extensive vocabulary and stuff.
(btw,)
LIEBSTER AWARD:
Each person must post 11 things about themselves

Answer the questions that the nominator set for you plus create 11 questions for the people you've nominated to answer

Choose 11 people and link them in your post

Go to their page and tell them (NO! TOO MUCH WORK!)

No tag backs
ELEVEN THINGS ABOUT ME:
Courtney Love is my everything. (This is an understatement.)

I really have to pee, but don't have the energy to get up.

I have a cat named Starla and I'm crazily obsessed with her,

I live (sort of) in the East Village of New York City.

My favorite ice cream flavor is taro or honeydew or black sesame or key lime pie or anything with cinnamon.

I cannot go for twenty four hours without consuming ginger candy/prunes/instant oatmeal.

Food.

I really like candles.

I watch so much Bones that I look at everything in life from a hyper-rational standpoint.

I'm such an English teacher's pet it's not even funny.

Oliver Tate proposed to me. (This may or may not be true.)
ELEVEN QUESTIONS I'M ANSWERING:
1) How do you procrastinate?
Well, Tumblr. I also waste time reading blogs/blogging and looking at clothes that I'm too lazy to buy online. Youtube is also a great time waster because British eye candy and all of the Hole demos/concerts/interviews/everything. When I'm not in front of the computer, I resort to eating copious amounts of cereal and lighting scented candles (which occasionally results in my bed catching fire.)
2) What trend do you despise/just don't get?
THE BIG WEIRD FLOPPY SHIRTS. WHYYYYYYYY???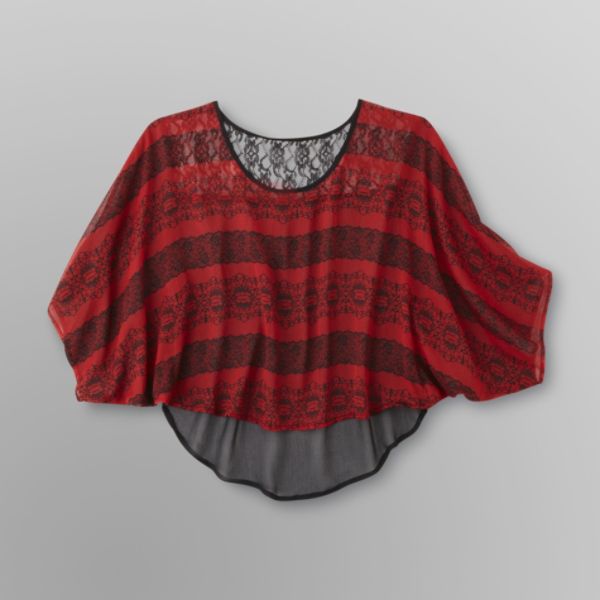 3) What's a habit/belief/superstition from your childhood that you just can't give up?
I'm still afraid of ghosts. Walking around in the dark is literally petrifying for me.
4) Your favourite candle scent?
I'm currently burning a vanilla-pumpkin candle that I very much enjoy. I'm going ULTIMATE CANDLE SHOPPING tomorrow, so I might feel differently.
current wiener
5) Name one place that is sentimental to you.
Nothing that compelling has ever happened to me, so nowhere is really overly special. That being said, I sometimes get monstrous bursts of nostalgia when I'm on the lower school (well, elementary or primary--my school is like, the only school in the universe that says 'lower school') floor of my school because I've been there since kindergarten.
Update:
OKAY, WAIT, ACTUALLY OMGEGAOMEGAOMEGA BECAUSE I MET THE GREATEST PEOPLE IN THE UNIVERSE THERE AND IT'S JUST SUPER SUPER AMAZING.
(is this better?)
6) What's your getting-ready-in-the-morning routine?
I first wake up to turn off my clock radio at 6:50AM. Then, I wake up again around 7:15 and take a shower. After that, I change back into my pajamas and eat breakfast (usually instant oatmeal and Greek yogurt and one fish oil capsule ) (that's a lie--I usually forget the fish oil). Next, I make my lunch. Finally, I brush my teeth, get dressed, and run to catch the bus or to school.
7) What are you studying at the moment?
First period: Geometry

Second Period: Music class (I play bass in band) / Gym (or, as we're supposed to call it, 'PHYSICAL EDUCATION')

Third Period: Physics

Fourth Period: Lab / More Physics / Health / Art

Fifth Period: Spanish

Sixth Period: Lunch

Seventh Period: US History

Eighth Period: English
8) What do you want to study/do in the future?
I think it would be fun to be a Courtney Love-type figure or a writer. Realistically speaking, I'll probably just work at a law firm or something like that.
9) What was the last thing you ate, when, where, who with?
I had a strawberry Greek yogurt about half an hour ago in my bedroom, alone.
10) A song that describes you perfectly/very very well?

or
11) Which actor or actress would you like to play you in the movie of your life?
Probably Kristen Stewart. I know this is probably going to destroy my indie cred because everyone hates
Twilight
and we don't look anything alike, but I think she was really good in
Adventureland
,
Speak
, and
the Runaways
. Sorry I couldn't rattle off a list of people you've never heard of or something.
ELEVEN QUESTIONS YOU'RE ANSWERING IF I 'TAG' YOU:
1.
What is your favorite school subject?
2. If you could trade places with anyone, who would it be?
3. What would be your last meal?
4. Honeycrisp or Pink Lady or neither? (Marc Maron and I are both honeycrisp people.)
5. What is your favorite movie?
6. What chewing gum flavor would you be?
7. Who is a movie character that you'd really really really want to date?
8. If you could go to any concert ever (musician can be dead or alive), who would you see?
9. What TV show can you be caught sobbing to/laughing at at three in the morning?
10. If you could live anywhere in the world, were would it be?
11. What is your favorite season?
ELEVEN BLOGGERS WHO I'D LIKE TO NOMINATE: